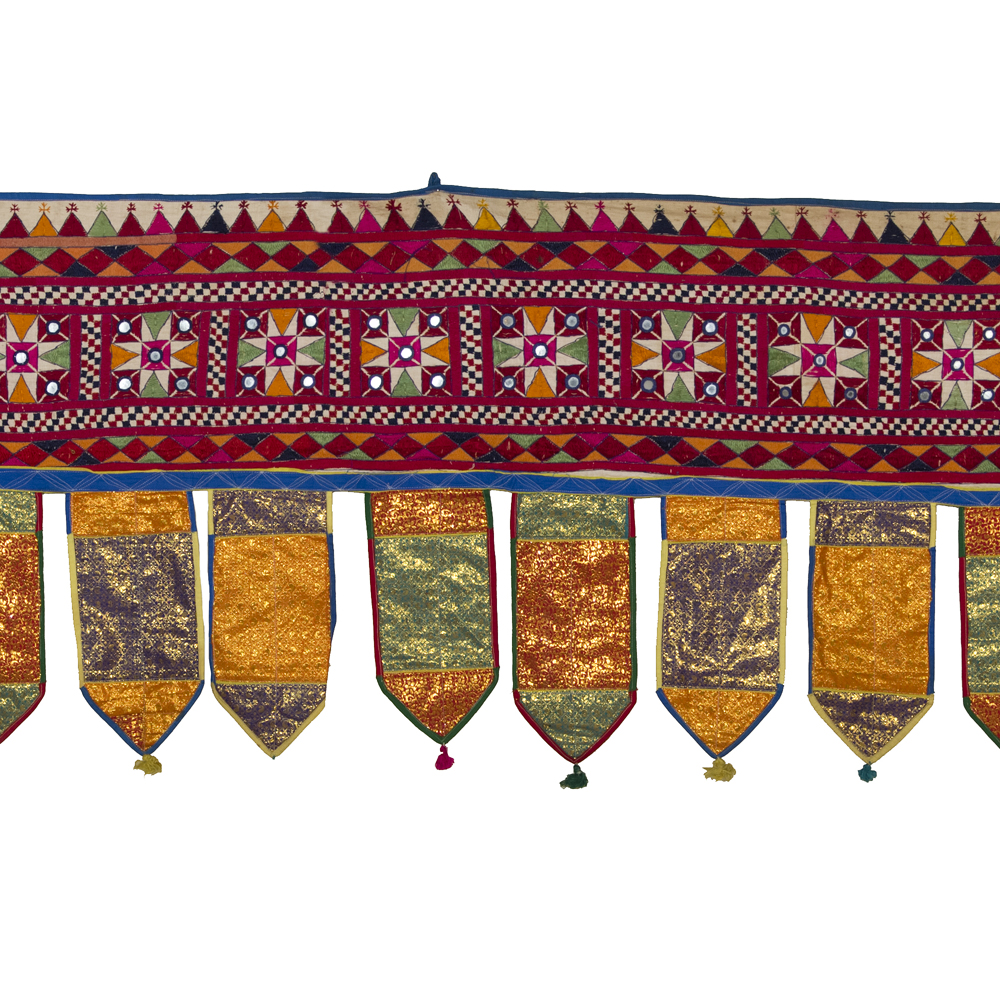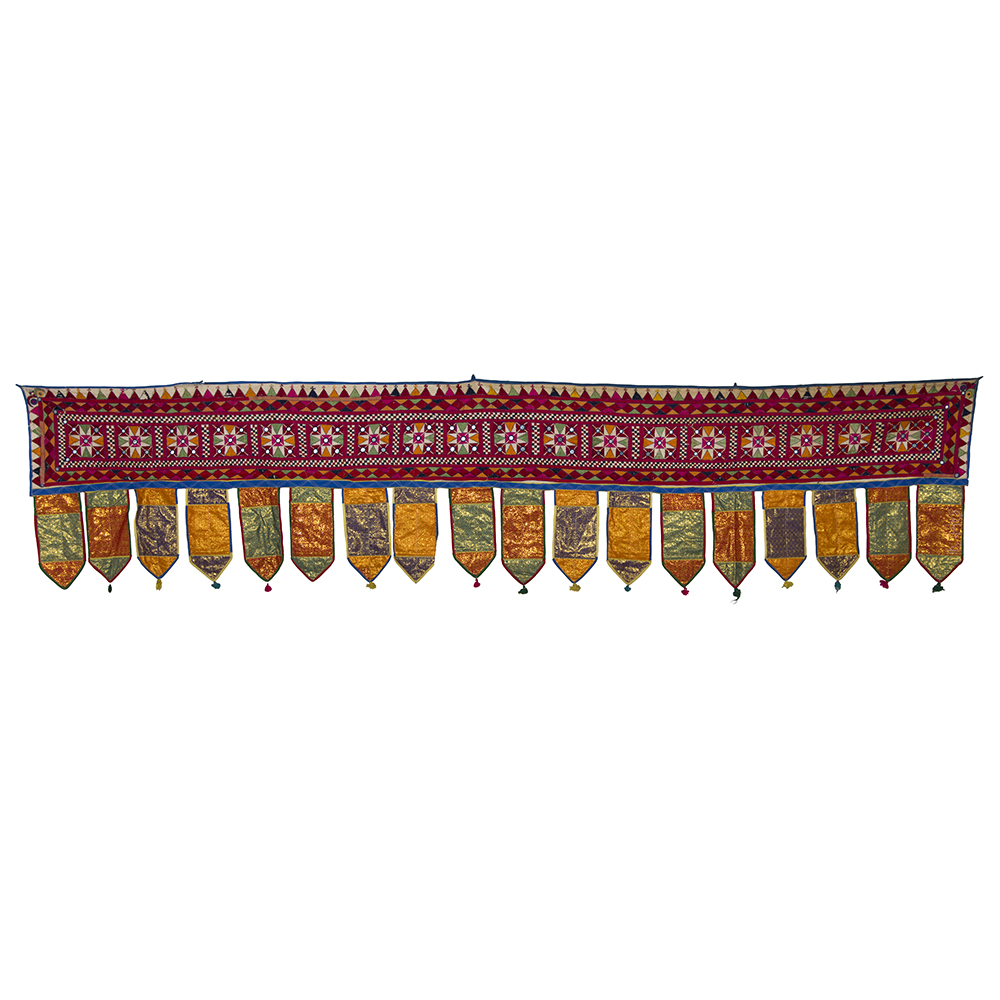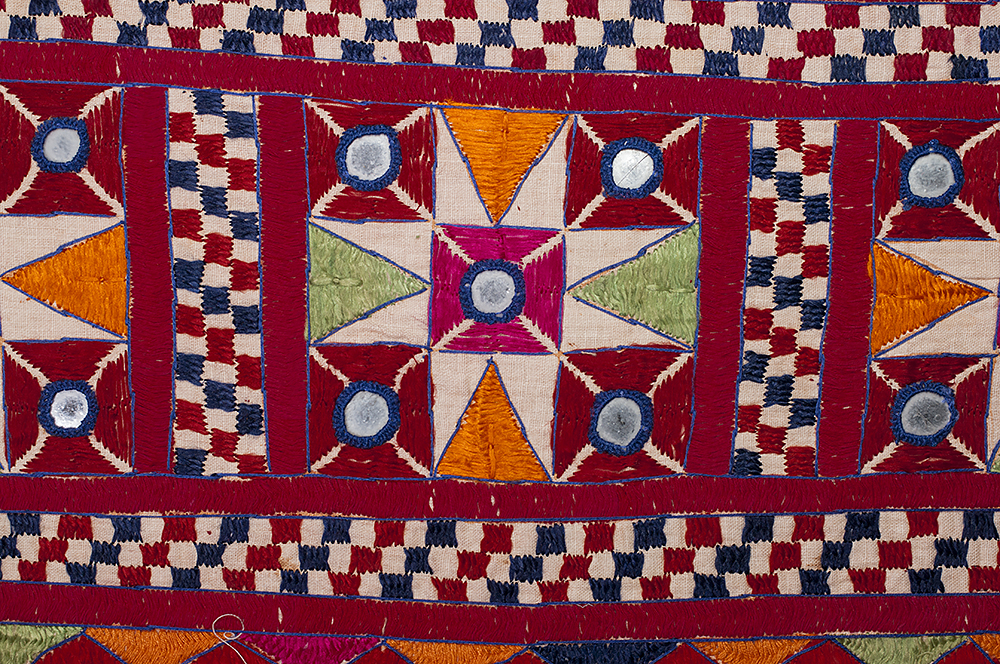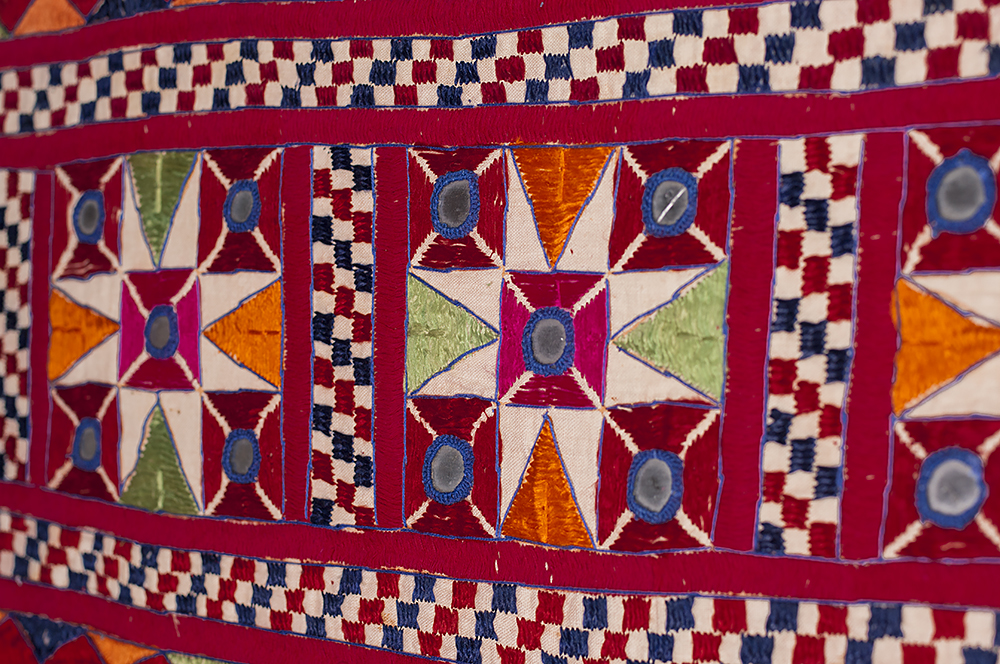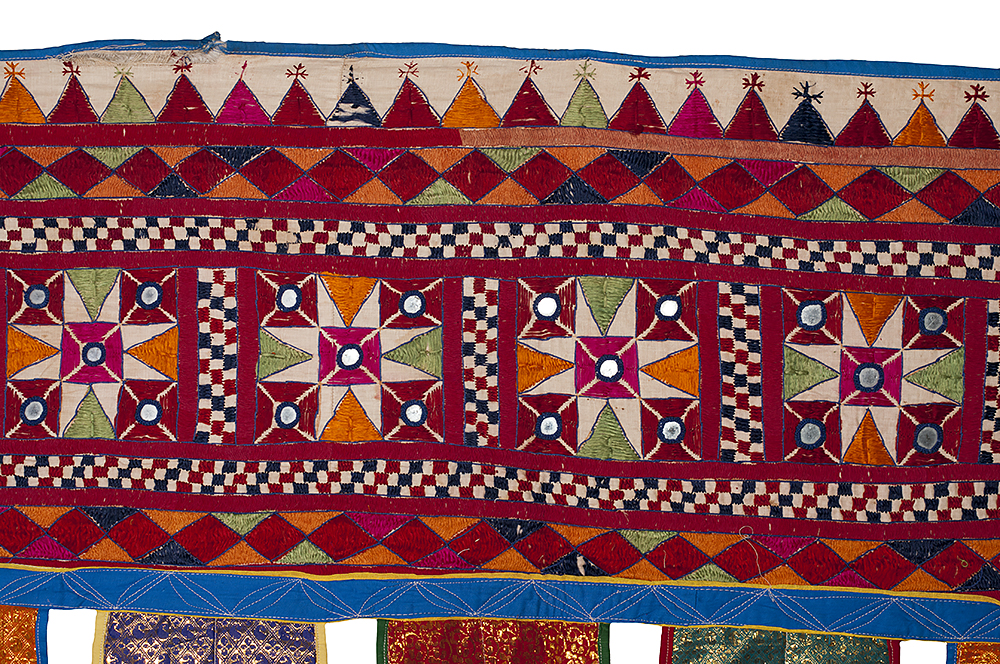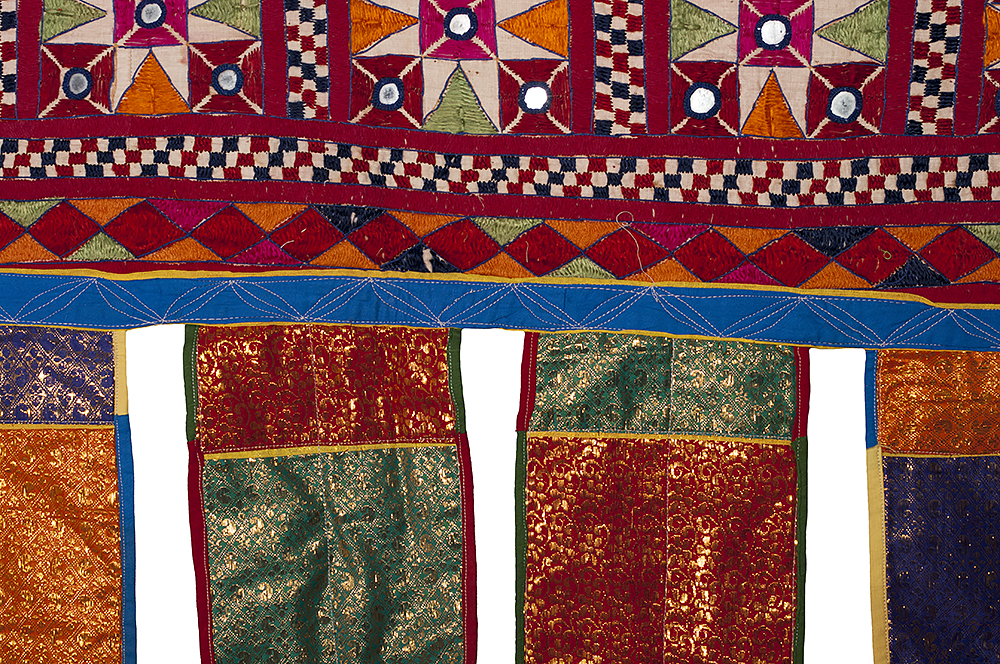 Richly Coloured Pelmet
£195
A beautiful, highly colourful pelmet that would brighten up any room in the house. Could be used as a banner over a chimney breast or be hung above a dado rail. Would also make a great decoration in a tent or marquee for a wedding or party. Pelmet hand embroidered in kathippa style stitchwork with richly coloured silk and shisha mirror work. Small repair needed for top edge. Made by the Jain community in Saurashtra, Gujurat. 5 hanging loops, 18 brocade pennants which symbolise lotus leaves for good luck, 32 cm (12.5 inches).
290 cm x 33 cm (114 inches x 13 inches)
N.B. This is one of many Pelmets for sale, please click here to view them all.
In stock