About Us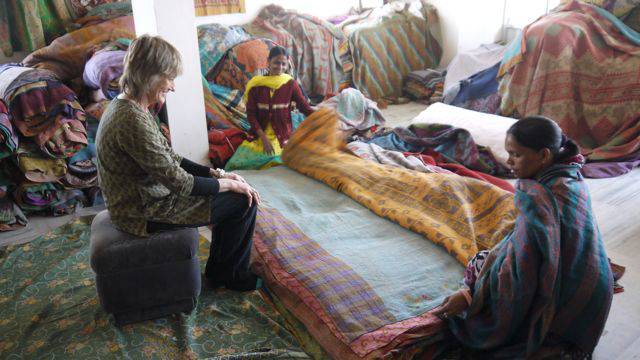 I started the business over five years ago when I visited Jaipur in Rajasthan and loved the colours and designs of the textiles. I brought back a small collection which was snapped up immediately by friends and acquaintances. Since then the business has grown, and I return frequently, not only to Jaipur, but also to Jodhpur and Udaipur in Rajasthan, and south to Gujurat and Madhya Pradesh. There, I found hand-stitched textiles from local weavers and artisans of the region. The REHWA Society from Maneshwar and SADHNA from Udaipur are not-for-profit organisations which support the local community while helping to sustain the hand-weaving and stitching traditions. This year I visited Orissa where I bought back Ikat material made by the local weavers. These are particularly popular used as bedspreads.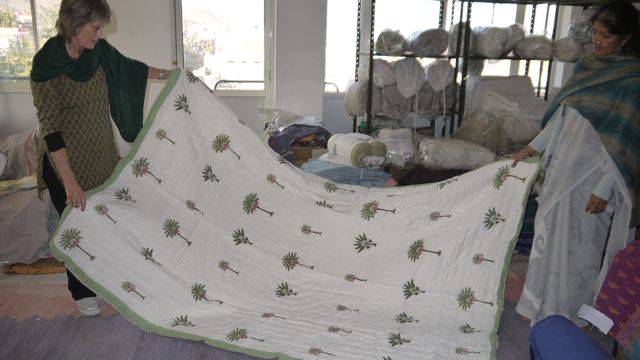 I have now built up a collection of bespoke textiles, throws, bedspreads, tablecloths, jackets and bags. The materials are all hand-stitched and most can be machine washed and available in a wide range of designs and colours. The vintage Kantha throws, made by women in Bengal are layers of recycled saris sewn together with a running stitch; they are reversible and unique design. I choose each piece with great care, to make either into reversible jackets or bags. Newly arrived in stock is wonderful hand block printed fabric from Jaipur, a beautiful area which is famous for this highly skilled craft. I sell the fabric by the metre, making it perfect for curtains and blinds.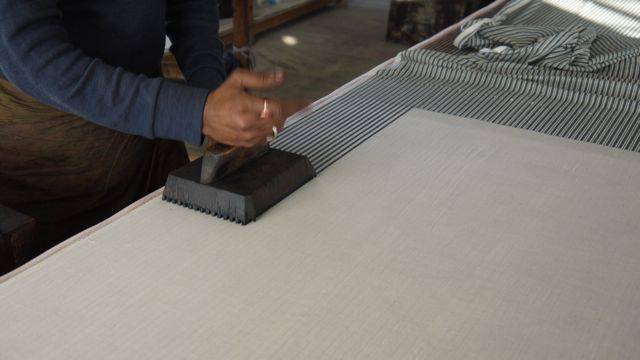 Block Printing. Many of the products I sell are block printed, to read more about this traditional technique please click here for information on Block Printing
I sell at fairs throughout the country all year round and I have a showroom in between Clapham and Brixton in South West London, where you can view and buy my stock.
Please telephone Camilla on +44 (0)7956 402 833 or email to arrange your viewing day.
Featured Article in Country Living