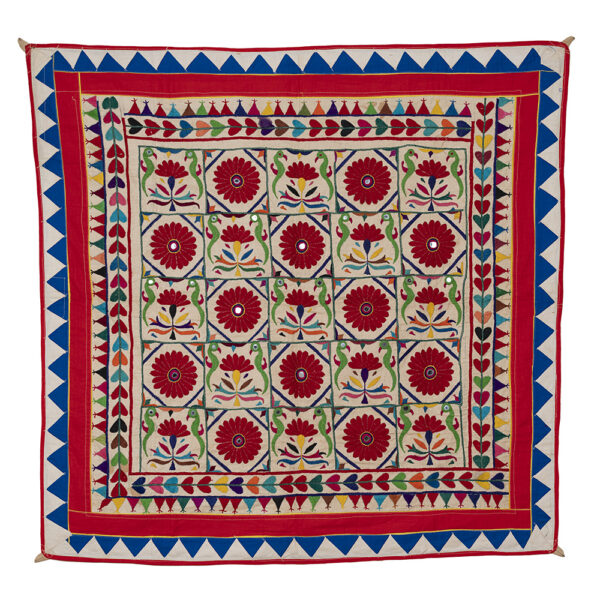 Vintage Chakla – Wall Hanging – Flowers, Birds and Trees
£160
Intricately embroidered with bright silks using close herringbone stitch and chainstitch on off white poplin. This fine piece depicts flowers, birds and trees with embroidered shisha mirror work. Red trim framing the pelmet. A quality piece which would make a fine addition to any room in the house. Made by the Jain community. Circa 1980s. Excellent condition. A few mirror work pieces missing.
92cm x 87cm (36″ x 34″)
N.B. This is one of many Vintage wall hangings for sale, please click here to view them all.
In stock