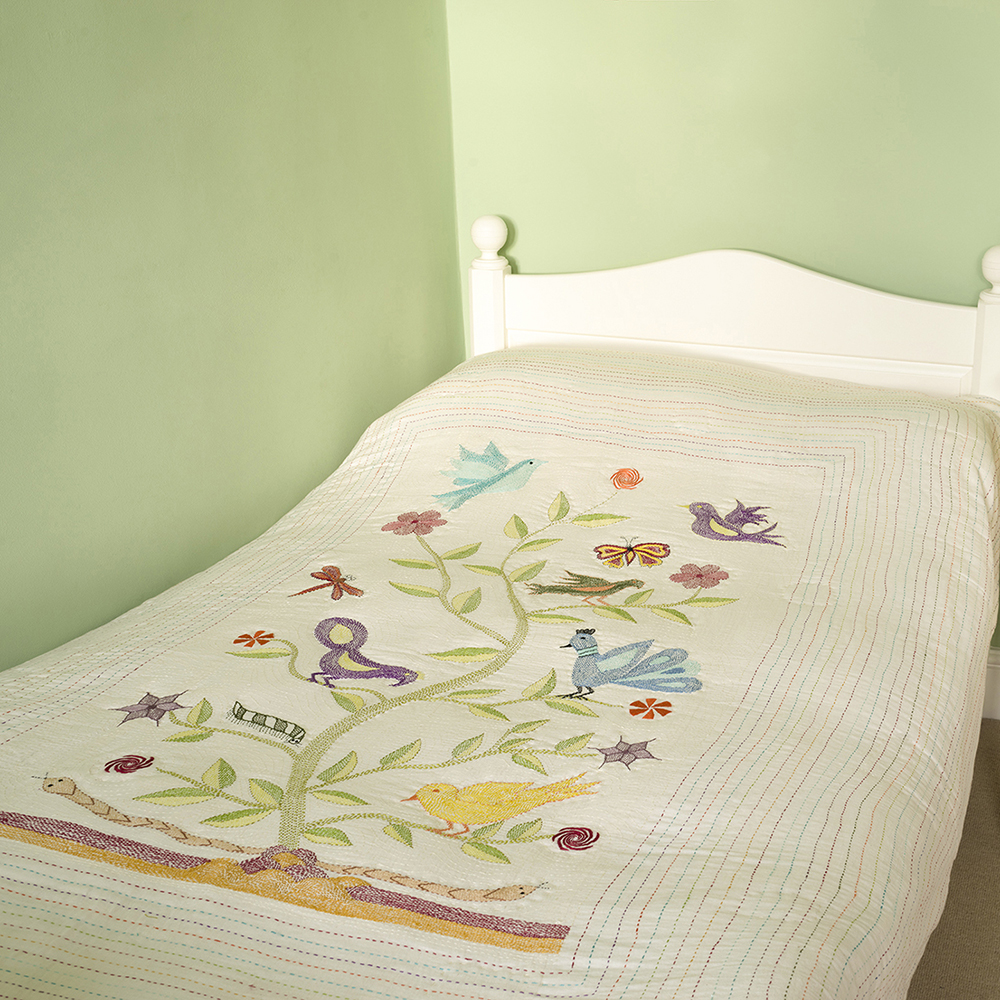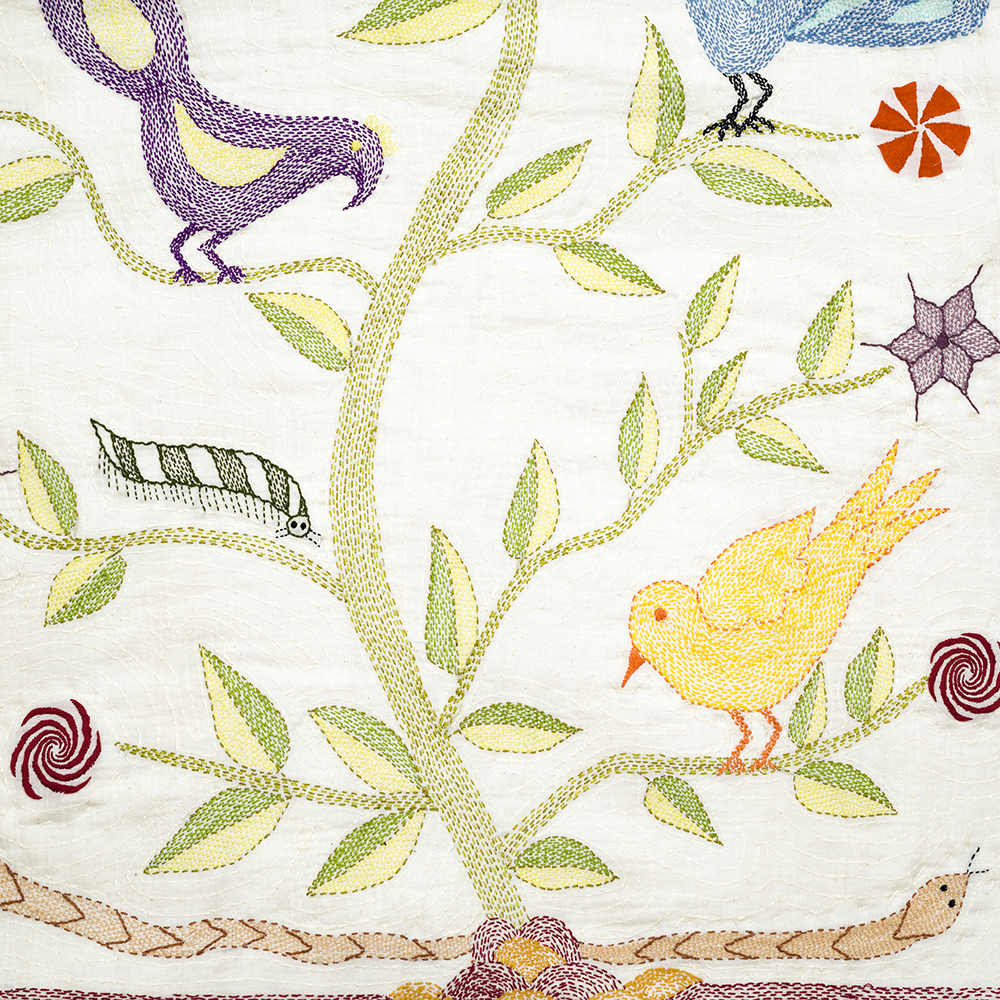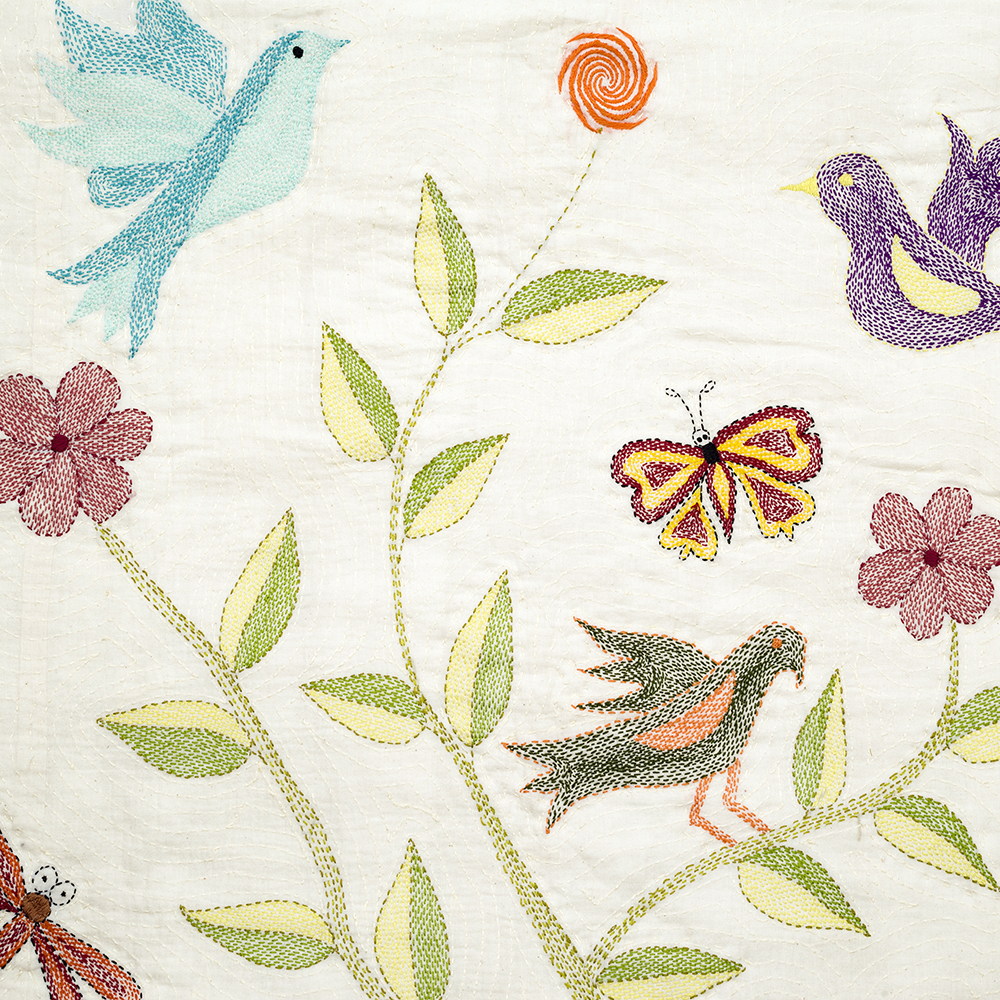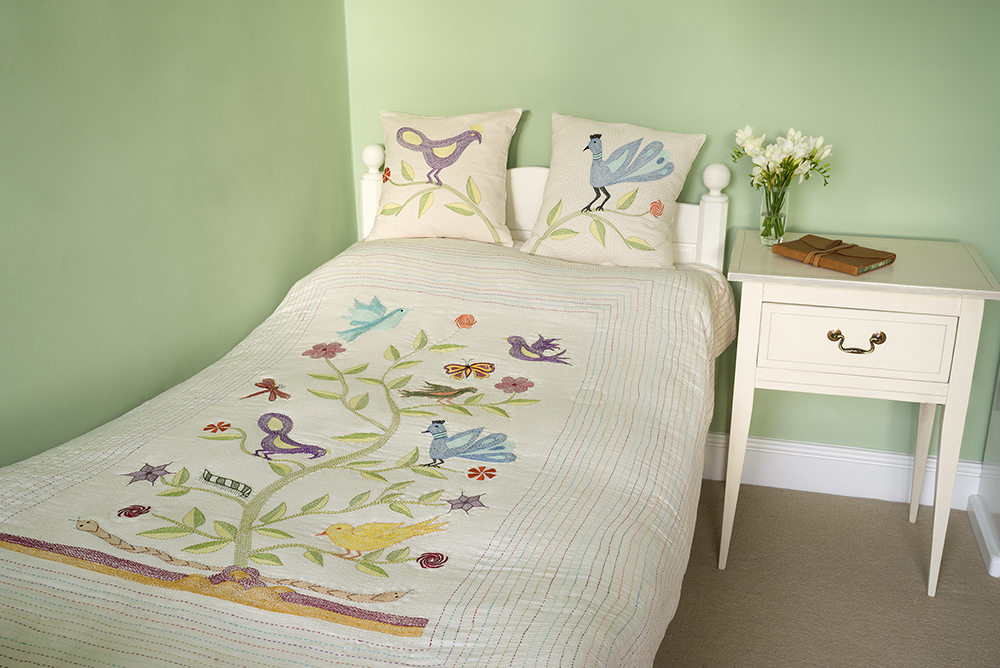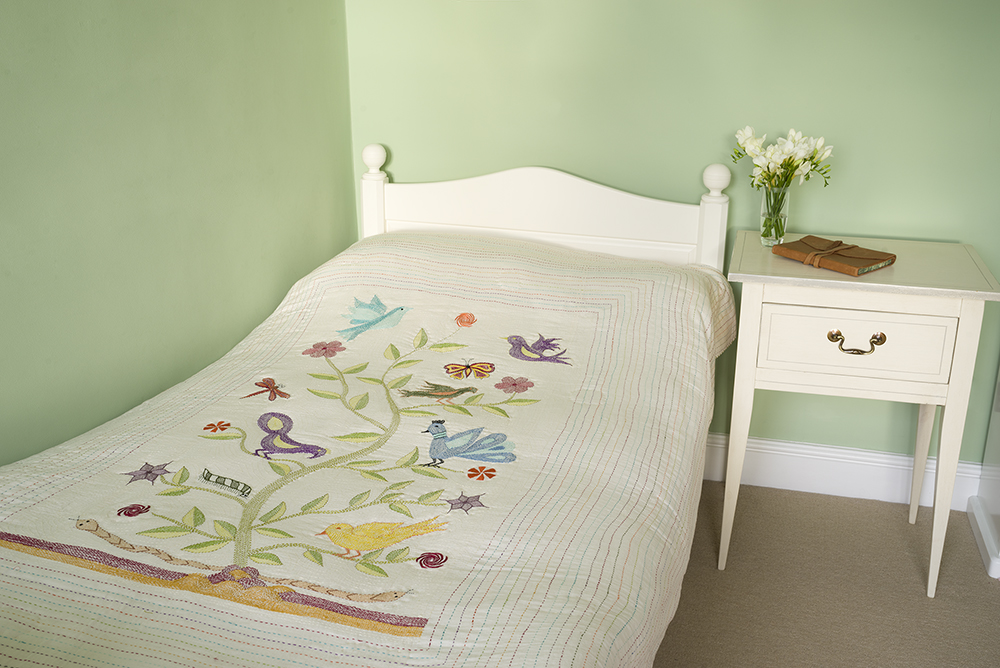 Children's Quilted Bedcover – Bengali Embroidered – Tree of Life design
£185
Finely hand embroidered Bengali designed quilt. Centrepiece is Tree of Life design beautifully embroidered in several different stitches. Depicting birds, caterpillar, dragonfly, butterfly, flowers and a snake on natural cotton which has been hand quilted. Framing the Tree of Life centrepiece are repeats of eight colours of running stitch finished with a blanket stitch. This piece has been made by the a small village community. 100% cotton. Dry clean only.
150 cm x 225 cm / 43 inches x 32 inches
N.B. The matching cushion covers shown below are for sale in the cushion covers section of my shop, please click on the images below to view them.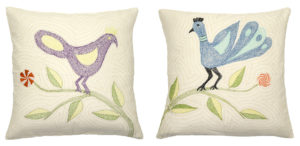 N.B. This is one of many Children's quilts for sale, please click here to view them all.
In stock