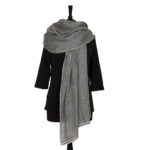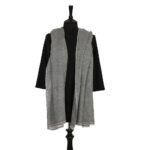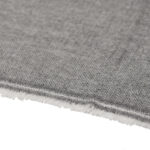 Merino Wool with Cashmere Scarf – Mid Grey and White Herringbone Weave
£58
Soft merino wool with cashmere scarf or shawl in grey and white herringbone pattern. Cold hand wash or dry clean.
Approx size – 225cm x 70cm (97 inches x 27 inches)
N.B. This is one of many Merino wool with cashmere scarves for sale, please click here to view them all.
In stock