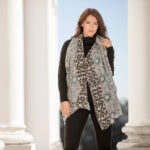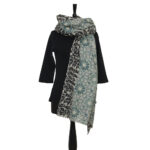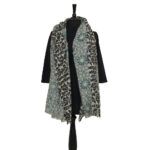 Fine Merino Wool Block Printed Scarf – Fine Bluey Green
£56
Fine Merino wool scarves which can be worn also as a shawl. Hand block printed with dusky green motifs and a black border. Handwash in cold water or dry clean.
100 cms x 190 cms (39.5 inches x 75 inches)
To view the other Fine Merino Wool Block Printed Scarf please click on the image below.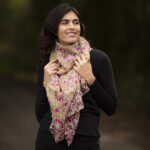 In stock