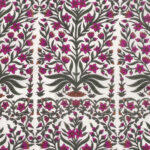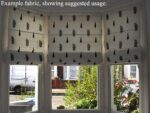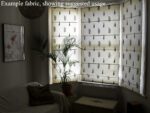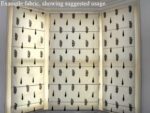 Cotton Fabric 33 – Pink and Green Flower design on White
£16
A delicate four colour hand silk screened print onto unbleached voile. Reminiscent of classic Liberty prints, it is in fact Persian in origin. The print features a 4cm border on one side (not shown) which could be used as a finishing touch at the end, or edge of a blind or  curtains. This design would suit any room in the house.
Machine washable. 100% cotton
Width 108 cm (42.5 inches) with border
103 cms (40.5 ins) without border.
(1 metre = 1.09 yards)
Product description:
Repeat size: 16cms/6.25"; 25cms/9.75" length
Fabric weight: 57g/m
Size of border: 4cms/1.5″
CF33
Requests for samples : we are happy to send up to five samples free of charge after which a charge of £2.00/sample will be incurred.
£16 per metre / £16 per yard
In stock